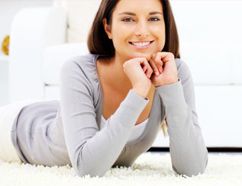 Your carpet likes storing dirt. In fact it is the perfect place for dust mites and bacteria because of the soft fibres that block filth inside the fabric. Every day a great deal of cells fall off from your skin and land on the carpet. In addition, you bring dirt from outside when you walk into the house.
Your pets contribute to the dirt situation by adding more filth.
Oils, stains, dust mites, dead skin cells, this is just part of all the dirt that your carpets have been storing all along that your eyes cannot see.
[carpetprices]
My neighbour told me about your carpet cleaning options and last week I decided to give them a try. I couldn't be happier with the results. You are excellent.
Smith
I wanted so say that I loved your carpet cleaning and I plan to book it every single time I need such service.
Madison
It is time that things changed. You can kill all the bacteria, eliminate bad odours and freshen your carpet very fast and efficiently. You carpet can become clean again without you being involved in the cleaning process at all. How is it possible? If you choose our company, you can make this happen.
We provide carpet cleaning. It is the most professional, powerful and effective cleaning that Londoners have seen. We work from Monday to Sunday in Brixton, Stockwell and Wandsworth which is an advantage. There are hardly any companies that have such a flexible schedule.
We work:
Devotedly and passionately
24 hours a day
Using the latest machines and techniques
The biggest advantage of our service is that we perform on-site cleaning and thus save you the effort to transport your carpet to another place and then bring it back home. We use very small amounts of water, later extracted from the fibres. In the end of the process your carpet will be slightly wet, not soaking. This will allow it to dry much faster and you will be able to delight in the view sooner than you think.
Scheduling a service in Soho and Hanwell with us is very easy. You can do it over the phone or via e-mail. This will save you a lot of time. It can take you no more than five minutes to make that call and book a service. But the life of your carpet will be greatly prolonged. Trust us, it is worth it. So, go ahead and make an appointment, we will make sure your belongings are treated with care and attention to detail.