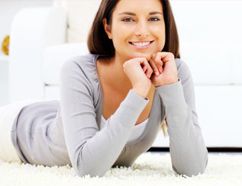 Carpet/rug owners all over Islington can finally chase out the stubborn stains off their precious carpets and enjoy them to the fullest. Most of you have already tried cleaning the carpets on your own, but we doubt that many of you have achieved the desired end results.
Shiny Carpets London is one of the professional cleaning headliners in Islington and in the bigger part of London. We specialize in providing deep, thorough and most importantly, effective service.
Shiny Carpets London has gathered a team of professional cleaning technicians who have all been licensed and bonded. They are our company's representatives and they are the one who have assisted the most in making this dream of ours a reality. They all possess a set of skills, which have been mastered of the years, and now put into very good use.
What does our carpet cleaning service include?
We move furniture and other unwanted objects that stands in our way.
We pre-treat any heavy stains, dirty marks and high-traffic areas.
We proper hoover the carpets to loose the dirt particles.
We make use of the hot water extraction method, also known as deep steaming, to extract grime and soil. It always gives amazing results.
Our cleaning procedures involve usage of environmentally friendly cleaning products and tools.
We operate advanced cleaning machines which extract up to 95 percent of the moisture.
We neutralise unpleasant odours.
We deodorise the already cleaned areas.
We can apply Scotchguard Carpet Protector upon request to prevent future staining.

* Carpet Minimum call out charge £48
"The condition of my carpets has improved greatly after I had them professionally cleaned with your service. It makes a lot of sense to go and outsource this hideous chore to someone who is a professional cleaner. I am glad that I chose your service for the job, because you did an amazing job."
Ronda
"My carpets were heavily stained and dirty from overuse and it only made sense that I have them professionally cleaned. I am very pleased and happy with the end results you provided for me and I will definitely employ your service again, when I am in need of a diligent and trustworthy carpet cleaning service.
Mia
All residents of Islington can benefit from our professional carpet/rug cleaning services. We do not limit ourselves within the household, apartments and other residential buildings range in providing our service. Shiny Carpets London has been providing carpet/rug cleaning services in offices and private company buildings all over London.
We do have many offices established in many areas in London and they all benefit from it- the Carpet cleaning we provide is truly one of a kind. Gentle yet thorough techniques will force the dirt and stains out. Empowered with good-quality cleaning equipment we make stains come out completely:
Frequently Asked Questions
When it would be safe to use my carpets again?
It really depends on various factors such as fabric type, cleaning method and humidity in the room. Sometimes it takes no more than several hours but often you might have to wait up to two whole days. To speed up the process, turn on your air conditioning or fan or at least open a window to turn the air around.
Generally, it is advisable to let your carpets dry completely before you thread on them or move the furniture back to its place. You want to reduce the traffic to a minimum to avoid contaminating your carpets again or leave indentation marks.
Why do I need professional carpet cleaning?
Your carpet doesn't just collect dry soil, stains and odors. It is the breeding ground of a whole variety of harmful microorganisms. To insure its presentable look and healthy condition, enlist the help of professional cleaners. For one thing they have the skills, knowledge and experience to face any carpet problem. Furthermore, professional cleaning providers use detergents and specialized equipment of superior quality to achieve incomparable results. Lastly, they offer a set of services for sterilization, disinfection, grooming and protection of your carpet. All of these factors secure the well-being of your decoration piece for much longer.
How often do I need to book professional carpet cleaning services?
You are recommended to have your carpet cleaned at least two times a year by a professional cleaning provider. Regular maintenance of your carpet is especially important in cases of asthma or allergies and when there are children or pets in the home. However, frequency vary depending on the individual case. If your carpet is placed in a room that you hardly ever use, then you don't need to put that much care. Otherwise, you might enlist the help of cleaning specialists as much as four to five times a year or even more if your carpet is in an accident prone environment.
The difference between you and Shiny Carpets London handling the cleaning of your carpet is that we will perform the most thorough process entirely appropriate to the cleaning requirements of your carpet's fabric.
We guarantee no damage, whatsoever to be inflicted upon the carpets surface or the inside. It will feel even more soft and warm on your feet after all the dirt has been washed off.
Call us any day, any time with an address within the region of Islington and we will help you get rid of the unwanted dirt and stains- we handle all different sizes and shapes and we are very certain in our capabilities
Shiny Carpets London will make this cleaning a delightful experience for you. You will see, first hand, how real professionals handle carpets and leave them spotless and dirt-free. It is a delicate and complex process, but we have excelled in it- and we long for a challenge!
Do not force yourself into doing something that you know won't bring you the satisfaction you look for- call Shiny Carpets London from anywhere in Islington and we will come knocking, fully prepared and ready to have a session with your carpets.
Why is that you cannot clean your carpets and rugs the way you want to? Why is it that you spend countless hours trying your best to clean off a stain that is simply too stubborn to be removed?
Some stains and dirt spots are way too stubborn to be handled by a nonprofessional cleaning treatment. Excessive rubbing and treating with various cleaners may ruin your carpets instead of making them cleaner and nicer.
There is usually dirt and dust that have been deeply embedded within your carpets- any casual, nonprofessional cleaning you might perform on your own, is not going to get that right out. Even if you repeat the process a few times it is still no guarantee that you will be able to cleanse the inside of your carpets and rugs the way you want to.
Some carpets and rugs have different cleaning requirements. It is highly recommended that you outsource this chore to real professionals, like us, and have it done right. We know how to clean your carpet/rug in a way that is both effective, harmless and organic. As professional cleaners we are quite familiar with all necessary precautions and ways to make the best out of a carpet/rug cleaning situation and present them to you cleaner and brighter, free of excessive dirt, dust and stains that foreshadow its beauty.