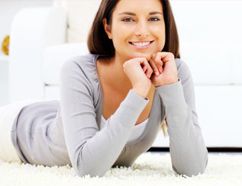 Has is ever happened to you? Can you relate? You go for a magic carpet ride but you end up stuck in the middle of nowhere? Did you simply forget to fill the tank or it's the case that your carpet has hit its mileage limit? Don't even think about sending it to the scrapyard, turn to us! Shiny Carpets London will make it as good as new again!
We'll tell you what! Why don't you hitch a ride with us! You can trust us, we're not one of those fraudulent knights of the road. Buckle your seatbelt, you're going home! Remember, it is a long lane that has no turning! You and your carpet are going to be just fine!
If you have a passion for the road and you love your carpet, contact our carpet cleaning services. We can start our car and hit the brakes to your door for pick up your carpet seven days a week all day long.
What does our carpet cleaning service include?
We move furniture and other unwanted objects that stands in our way.
We pre-treat any heavy stains, dirty marks and high-traffic areas.
We proper hoover the carpets to loose the dirt particles.
We make use of the hot water extraction method, also known as deep steaming, to extract grime and soil. It always gives amazing results.
Our cleaning procedures involve usage of environmentally friendly cleaning products and tools.
We operate advanced cleaning machines which extract up to 95 percent of the moisture.
We neutralise unpleasant odours.
We deodorise the already cleaned areas.
We can apply Scotchguard Carpet Protector upon request to prevent future staining.
[carpetprices]
"I have had a carpet and a few rugs that I have been keeping in storage for a long time, because I could never bring myself to clean them. I am not much of a fan of cleaning and I guess I knew it would be a waste of my time, but then a friend of mine recommended me your service. I tried it out and I couldn't be happier with the end result of their cleaning. – Rose"
"I have been using the carpets at home for 2 years straight without cleaning them and it is needless to say they were stained top to bottom with various food spots and whatnot. I used your carpet service to have them cleaned and that did it! I am so very happy with the end results of your cleaning- thank you! – Jerry"
You just make a request for our services on the phone or online and tell us a time and place of your convenience. We know the roads of Canary Wharf like the back of our hand and we can park on any street in the area that is your place of residency. Feel free to ask our staff of cleaners for help with the furniture in case you can't manage to remove the things obstructing the access to your carpet. We'd be glad to help with whatever we can!
Take the front seat
It's only fair for you to be on the steering wheel. You'll be the one to set the course and make plans for the ride. The package of services you'll receive will depend entirely on the individual needs of your carpet.
Our office representatives will act as tour operators and provide you with enough information about our whole scope of services so you can make the right choice for you. We want you to receive a cleaning plan that would promise a high quality job in answer to your exact requirements. Listen to what we have to offer and then make up your mind about a combination of services that won't overstretch your budget. You'll see we have a range of prices affordable for every wallet.
Frequently Asked Questions
When it would be safe to use my carpets again?
It really depends on various factors such as fabric type, cleaning method and humidity in the room. Sometimes it takes no more than several hours but often you might have to wait up to two whole days. To speed up the process, turn on your air conditioning or fan or at least open a window to turn the air around.
Generally, it is advisable to let your carpets dry completely before you thread on them or move the furniture back to its place. You want to reduce the traffic to a minimum to avoid contaminating your carpets again or leave indentation marks.
Why do I need professional carpet cleaning?
Your carpet doesn't just collect dry soil, stains and odors. It is the breeding ground of a whole variety of harmful microorganisms. To insure its presentable look and healthy condition, enlist the help of professional cleaners. For one thing they have the skills, knowledge and experience to face any carpet problem. Furthermore, professional cleaning providers use detergents and specialized equipment of superior quality to achieve incomparable results. Lastly, they offer a set of services for sterilization, disinfection, grooming and protection of your carpet. All of these factors secure the well-being of your decoration piece for much longer.
How often do I need to book professional carpet cleaning services?
You are recommended to have your carpet cleaned at least two times a year by a professional cleaning provider. Regular maintenance of your carpet is especially important in cases of asthma or allergies and when there are children or pets in the home. However, frequency vary depending on the individual case. If your carpet is placed in a room that you hardly ever use, then you don't need to put that much care. Otherwise, you might enlist the help of cleaning specialists as much as four to five times a year or even more if your carpet is in an accident prone environment.
Enjoy the ride
Are you excited to see what we've packed for you?! Here it is:
Safety measures
It's all fun and games until somebody gets hurt! We won't let you get into road rage or some kind of accident. Some precautionary measures will be put into action to secure your pleasant service experience.
Know that an insurance guarantee will be included in your deal and in case of damage to your carpet, you'll receive a reimbursement check the cost of the carpet. Furthermore, consider our post treatment care. We'll spray a layer of protective coating on your carpet to make it resistant to dirt or infestation and thus extend its lifespan.
Impressive performance
Luckily for us, we have a team of specialists who are our engine room! It is because of them that we can promise you astonishing results whatever your situation. You need to know that our cleaners are professionals in every sense of the word. They are fully qualified to execute any service related to sanitizing, disinfecting and grooming your carpet. Do you know what helps? They work with the latest cleaning solutions and specialized equipment. With it they can restore the nice look and smell of your carpet with ease!
Bellissimo results
We won't mislead your trust and tell you that we've reinvented the wheel but we do have a successful cleaning system! It works 100% of the time with any fabric on the market. Our cleaners love every type of carpet, from the most basic to the most exquisite kind requiring special treatment. Give us variety, we love cleaning them all!
Did we succeed getting your attention? Give us a call to learn about everything we can do for you. We have promotions that are bound to tempt you make a request for our services!