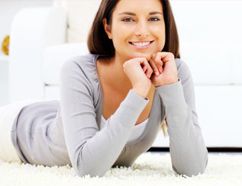 Smile for the camera?! Consider this! If we were to film a movie about you titled "A day in the life of a carpet owner" what genre would it be? Comedy? Drama? Crime? Would it make us laugh or cry?
Do you think it could have the potential to send the viewer on an empathic journey of conflicted emotions? Would you be the villain or the hero? Or maybe you're gonna be one of those characters that the public just loves to hate?!
Why don't you take the pen and write the scrip to your life story yourself! Don't keep us guessing! We can't wait for that picture to come out on theaters!
What would you say you start the story this way… You and your carpet are standing in the middle of Pont des Arts in Paris singing "Love can build a bridge" by the Judds… You want to pledge the undying love for one another… Of course, the action takes place before the city officials decided that love can be a dangerous thing…
What does our carpet cleaning service include?
We move furniture and other unwanted objects that stands in our way.
We pre-treat any heavy stains, dirty marks and high-traffic areas.
We proper hoover the carpets to loose the dirt particles.
We make use of the hot water extraction method, also known as deep steaming, to extract grime and soil. It always gives amazing results.
Our cleaning procedures involve usage of environmentally friendly cleaning products and tools.
We operate advanced cleaning machines which extract up to 95 percent of the moisture.
We neutralise unpleasant odours.
We deodorise the already cleaned areas.
We can apply Scotchguard Carpet Protector upon request to prevent future staining.

* Carpet Minimum call out charge £48
"I was absolutely amazed by the work your cleaners did last week at my house! The windows were polished to perfection, the carpets looked better than before, the smallest picture frames were sparkling! Every corner of the house was shining after the delivery of your professional cleaning service! Thank you for the help! I will recommend you to my colleagues!" – Christine
"Recently I called your company for a professional cleaning service, delivered in my home. I wanted a thorough cleaning of my living room only. I loved the results! The carpet was free of stains, the furniture looked better, the walls were clean and there was no sign of cobwebs! Thank you for the great services that you provide!" – Owen
Just in case you need help with the setting, make a request for our carpet cleaning services available for you in Blackheath. Shiny Carpets London is one phone call away seven days a week offering a diverse set of options to satisfy each need of your carpet. You can also visit our website to familiarize yourself with our services more closely and fill the online request form if it's more convenient for you.
We can help you create any story you want! Do you care to know how? Take a look at what we offer:
We'll build bridge between your heart and ours
Where is you place of residency? It doesn't matter actually! We can reach any home in Blackheath to help you move the heavy furniture and take your carpet for a ride to our cleaning station. Tell us a time and place of your convenience and a crew will come in a flash. We won't take much of your precious time and we promise to call before we hit the road to make sure there's no change of plan.
Frequently Asked Questions
When it would be safe to use my carpets again?
It really depends on various factors such as fabric type, cleaning method and humidity in the room. Sometimes it takes no more than several hours but often you might have to wait up to two whole days. To speed up the process, turn on your air conditioning or fan or at least open a window to turn the air around.
Generally, it is advisable to let your carpets dry completely before you thread on them or move the furniture back to its place. You want to reduce the traffic to a minimum to avoid contaminating your carpets again or leave indentation marks.
Why do I need professional carpet cleaning?
Your carpet doesn't just collect dry soil, stains and odors. It is the breeding ground of a whole variety of harmful microorganisms. To insure its presentable look and healthy condition, enlist the help of professional cleaners. For one thing they have the skills, knowledge and experience to face any carpet problem. Furthermore, professional cleaning providers use detergents and specialized equipment of superior quality to achieve incomparable results. Lastly, they offer a set of services for sterilization, disinfection, grooming and protection of your carpet. All of these factors secure the well-being of your decoration piece for much longer.
How often do I need to book professional carpet cleaning services?
You are recommended to have your carpet cleaned at least two times a year by a professional cleaning provider. Regular maintenance of your carpet is especially important in cases of asthma or allergies and when there are children or pets in the home. However, frequency vary depending on the individual case. If your carpet is placed in a room that you hardly ever use, then you don't need to put that much care. Otherwise, you might enlist the help of cleaning specialists as much as four to five times a year or even more if your carpet is in an accident prone environment.
We have the key to your happiness
What is that your heart desires? What troubles your carpet? Is it stains or odors? Maybe it's under attack of allergens? Does it feels beaten by furniture indentations? Or it just can't keep up with the traffic?
We have a cleaning system that can work wonders for fiber type. Our staff of brainy cleaners have created it several years ago and since then it gathered popularity and has been recognized for its quality in the industry.
Your carpet will be treated with potent products and high-tech specialized machinery to accomplish impressive results. Our specialists will hoover and deep clean your carpet to obliterate the dirty patches and the possible infestation. Then they'll groove it, deodorize it and protect it with a coating of spray that will keep any future stains from setting into the fabric and guard it against bacteria.
We'll give you a symbol of our unbreakable love
What better way to show you our respect for you then to give you a choice?! You decide which services to be included in your package so the final price
of the deal be considerate for your budget. We've compiled a host of affordable prices because we want every resident of Blackheath to have access to our services. Go through the list of our rates and you'll see that a customized cleaning plan is entirely possible for you!
Another way we want to prove our dedication to you is by providing for an insurance guarantee. In case your carpet sustains some accidental damage under our supervision, you'll be indemnified accordingly.
Choose us and we guarantee for one of the most pleasant service experiences you're ever had! Our office representatives will try their best to answer your every question and accommodate your every requirement.